We're James & Ella, by James Middleton.
A happiness and wellbeing company, for dogs.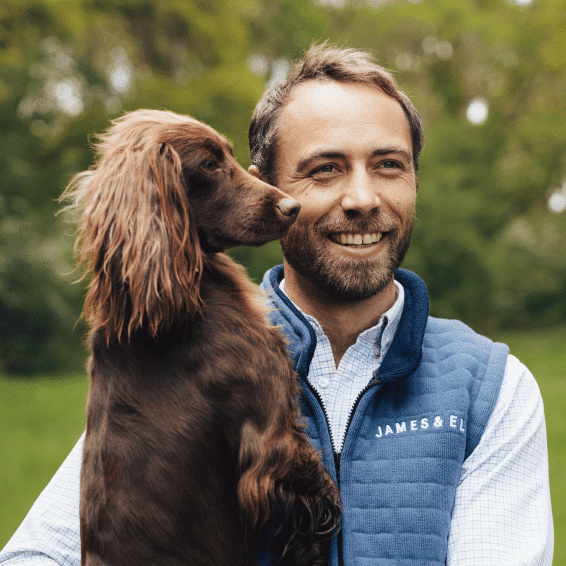 A message from our founder,
James Middleton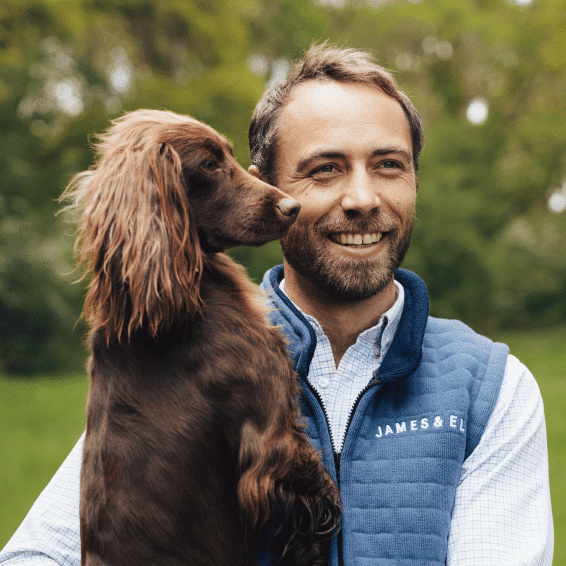 A few years back, my dogs helped pull me out of a really difficult battle with depression.
When I reached the other side, I set out on a mission to make their lives just as happy and as healthy as they've made mine, starting with the food they eat.
I've pulled together a team of industry experts and nutritionists. Together, we developed a range of food that contains all the ingredients and nutrition for dogs to live a long and happy life, but without any hassle.
Developing James & Ella has been a true labour of love and I'm so thrilled to share this journey with a community of like-minded, loving pet parents.
Welcome to the pack!
"James' story tells us all a story of how pets bring us so many health benefits – social and physical – and he has worked tirelessly to raise the profile of this issue."
Empowering pet parents to be the best they can
At James & Ella, we know how important education and knowledge can be when it comes to all things dog. That's why we set out to provide the best resources, guidance and support, to empower pet parents to seek answers to questions about their dogs' health, nutrition and general wellbeing. A well-informed pet parent is the best assurance of a dog's long and happy life.
Building like-minded communities
We want to give a voice and a platform to pet parents from all walks of life; which is why we're so proud of the loving, supportive community we've built across social media, worldwide. All dogs, of all shapes and sizes, are welcome in the James & Ella pack.
Follow us today!
For our founder James, nothing is more important than giving back to the dogs that have done so much for him, and we know that all pet parents feel the same. That's why we give back to our dog communities, through advocating for Pets as Therapy and providing ongoing support to Battersea Home for Dogs & Cats and Dogs Trust charity.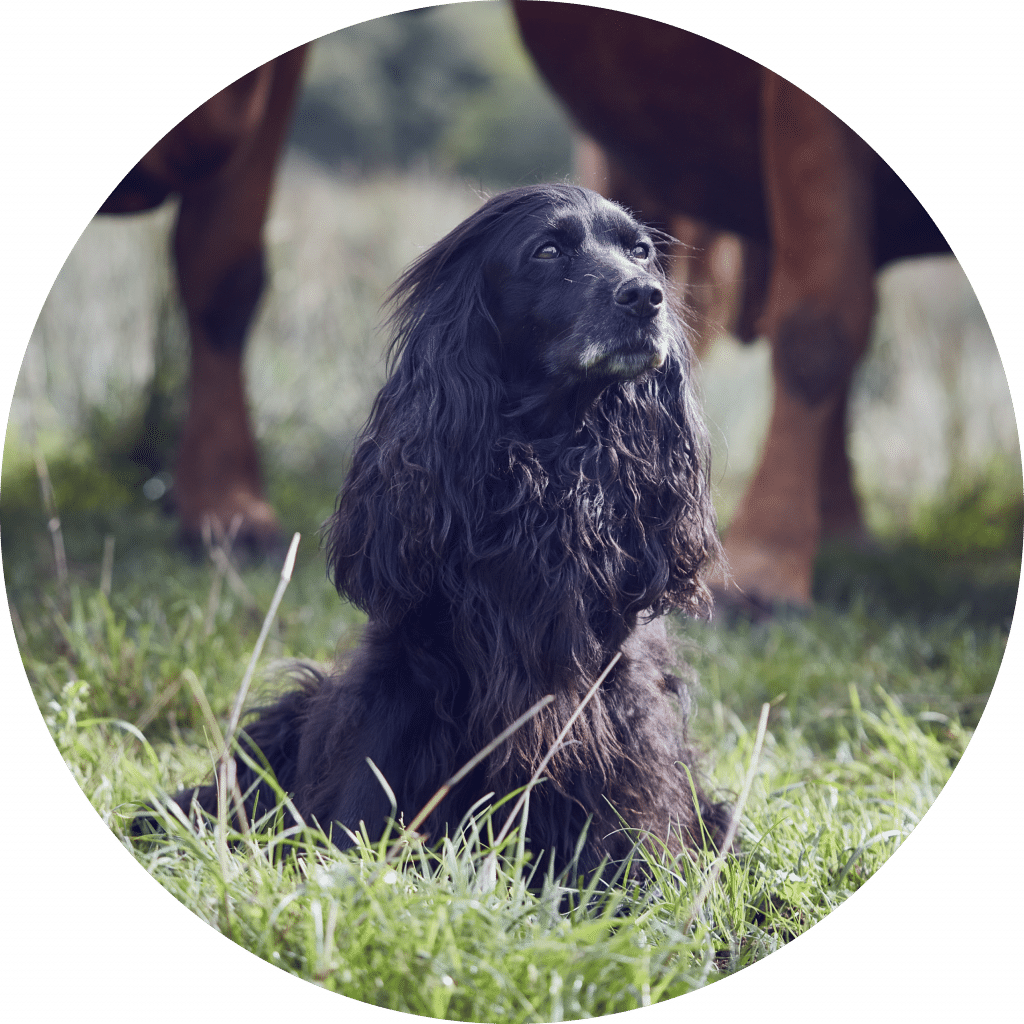 Ella was the first dog I ever owned by myself and she had a huge influence on my adult life. It is largely because of her that I was able to overcome my struggles with mental health. I had her registered as a therapy dog, and she was able to provide that same support to others. As a mother and grandmother, she was both the matriarch of our pack and the inspiration for James & Ella. I miss her every day.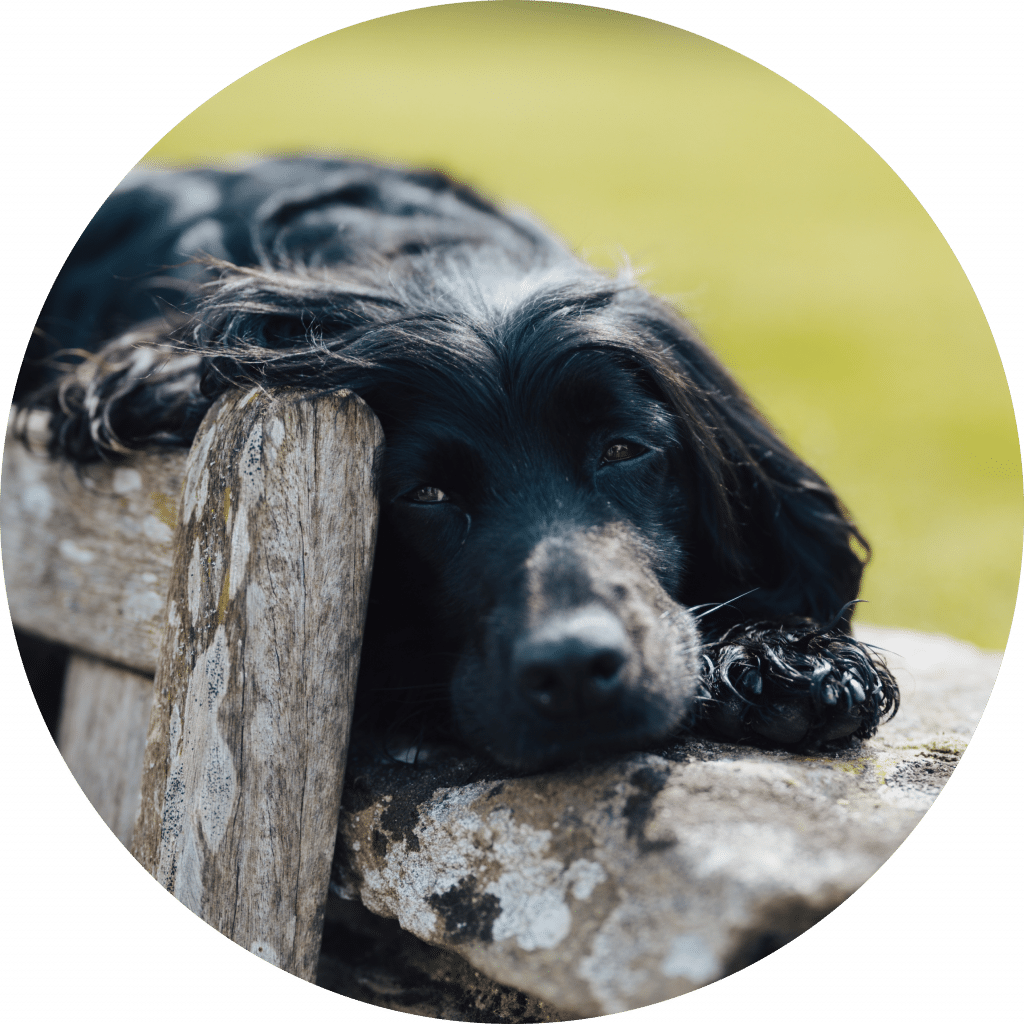 Zulu – Director of Cuddles
Zulu is a big softy at heart, happiest when it's family movie night and he's managed to score the best seat in the house. Whether he's teaching Nala how to wag her tail so fast it spins her round or how to pose for photos, he's a fantastic daddy and we're so lucky to have him in our lives!
Luna – Chief Happiness Officer
Luna is the calmest of all the spaniels and sister to Inka. She had her first litter of six beautiful little puppies during lockdown, and was a fantastic new mum. She loves swimming and running, and her favourite place in the world is on the beach.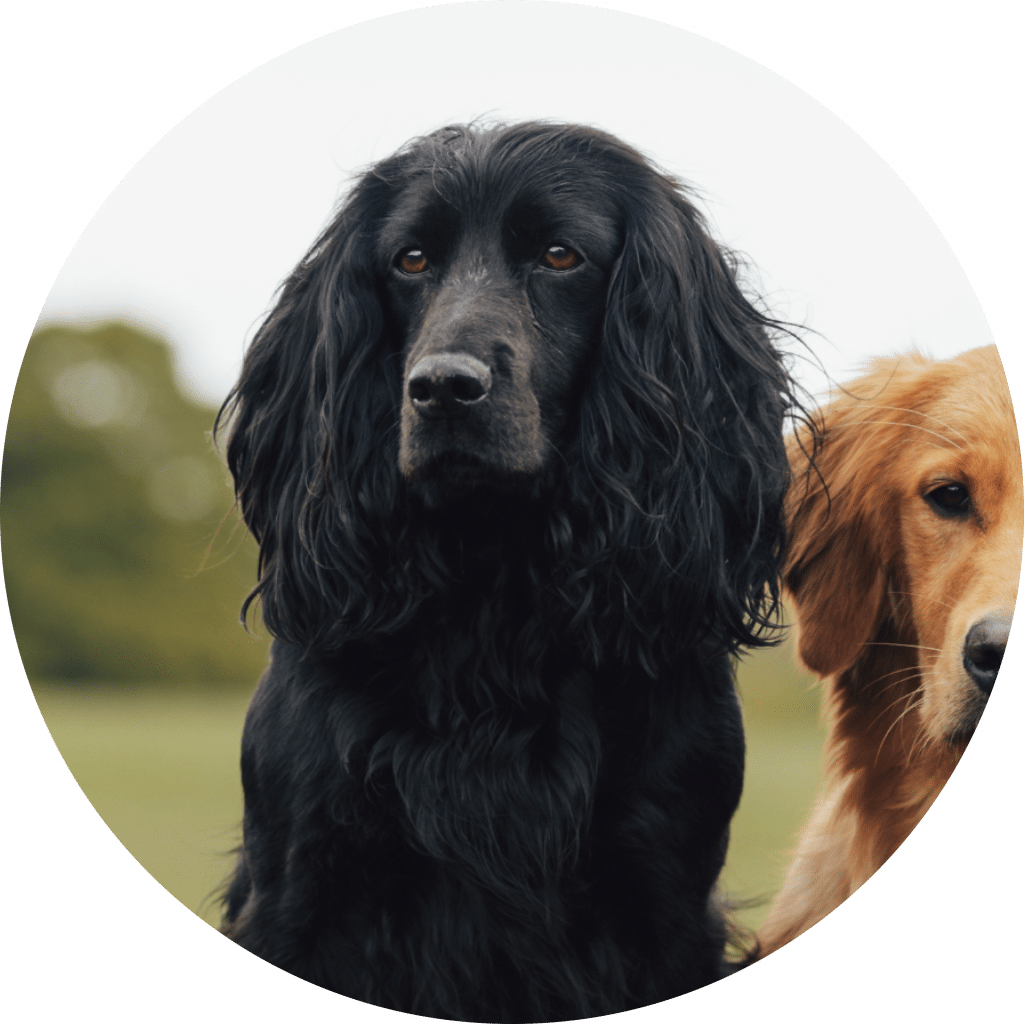 Inka is self-titled head of 'Squirrel Police' – her life ambition is to make sure all squirrels stay in the trees. She is the naughtiest, full of character and most likely one to steal your lunch!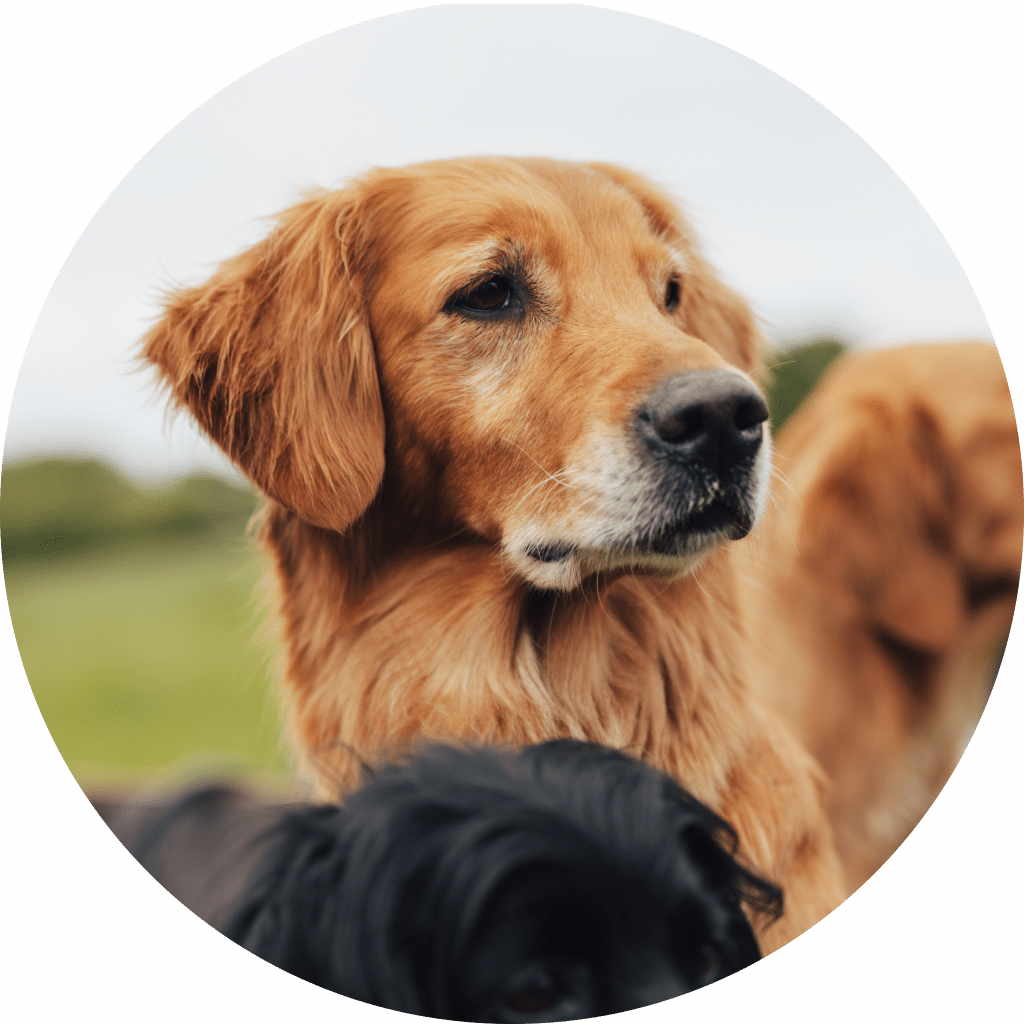 Mabel – Bellyrubs Procurement Lead
A Cocker Spaniel in disguise, you can't help but laugh at Mabel's puppy-like behaviour, cheeky smile, strange noises and her love for the water. Mabel is a very special member of our pack, being the great-great-granddaughter to our first family dog Tilly (who was also a Golden Retriever).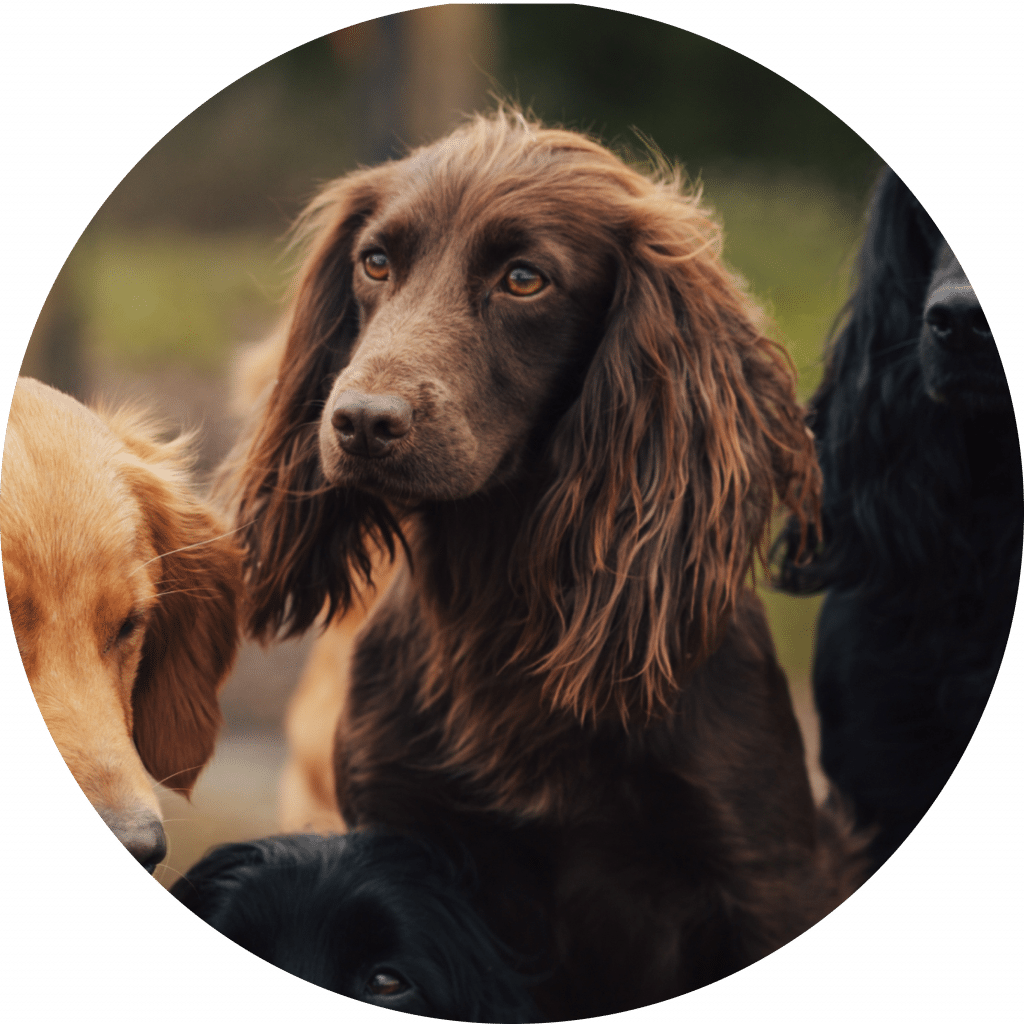 Nala – Cuddling Coordinator
The daughter of Zulu and granddaughter of Ella, Nala has the cheeky genes. She is coy, playful and can't stand the cold – just like me. Can be found cuddling with her pack members or cosy in front of the fire.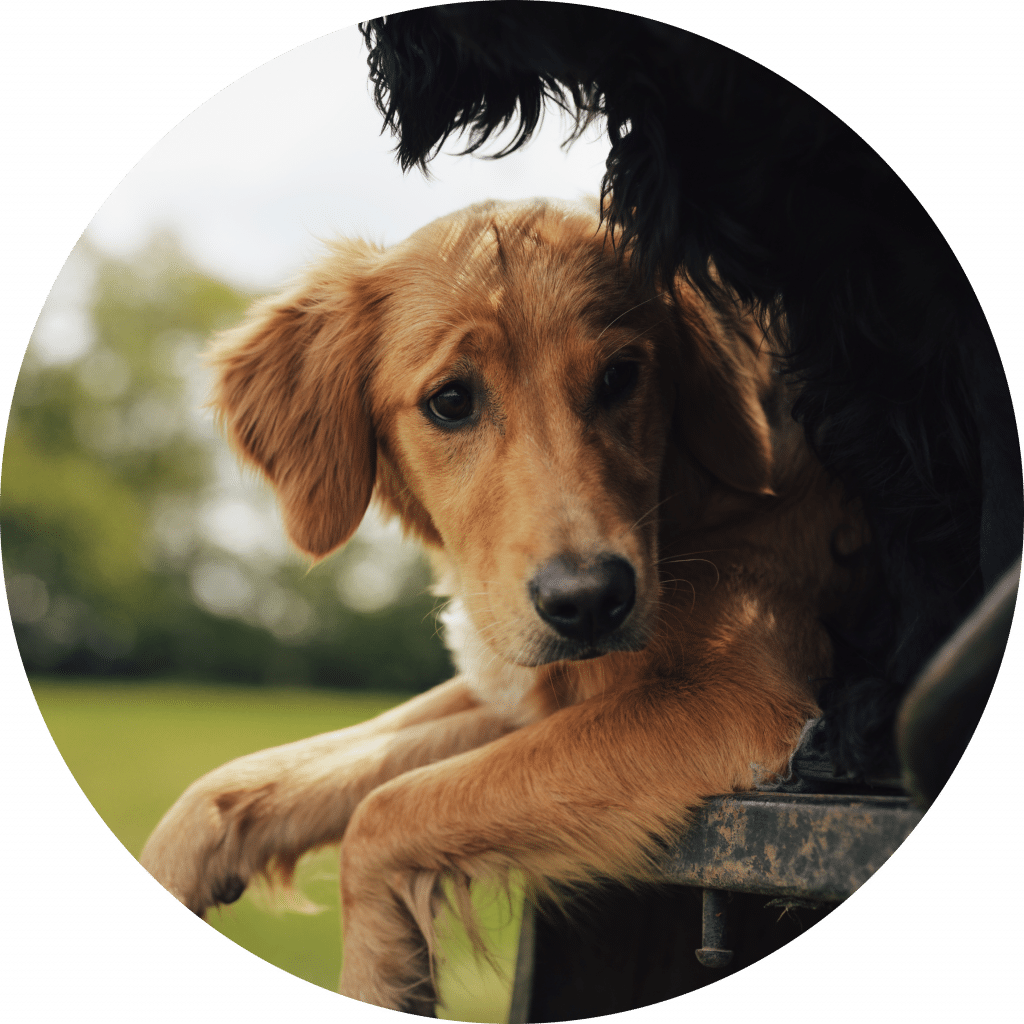 Daughter to Mabel and distant relative of my first family dog, Tilly. Isla is the newest member of my pack! A clever, wilful puppy, she is learning her way in the world and I'm so proud of her progress so far.
My pack & I want to share the love.
Tail-wagging guaranteed.