Air-dried Treats
Below is how many calories are in each (single) treat:
Air-Dried Chicken: 8.75 kcal
Air-Dried Game: 8.15 kcal
Air-Dried Fish: 6.5 kcal (low fat)
*The weight and size of each treat may vary, estimate given at approximately 2.5g per treat
Yes, our treats packaging is completely plastic-free and recyclable
We offer two tasty flavours of our Freeze-dried food: free-range chicken and grass-fed beef.
We have two flavours of our Cold pressed food: Free-range chicken and Ocean fish.
We have three flavours available for our treats: Chicken, Game and Fish.
We're working hard to launch a full range as we continue to grow, and we'd love your help. Let us know what flavours are most popular with your dogs, and we'll pop it on our list!
Air-drying works by gently removing the moisture from the raw ingredients. Preserving the natural nutrients, and producing extremely nutrient-dense treats.
All of our products are made in the UK.
We manufacture across two sites, one in Yorkshire and the other in Norfolk. Norfolk being where our freeze-dried food is made, and Yorkshire our cold pressed.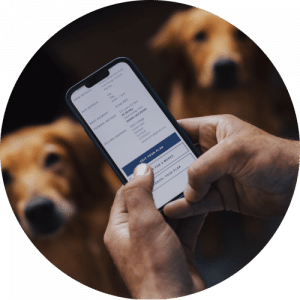 Fill in your dog's name, age and weight and we'll create a perfectly portioned plan.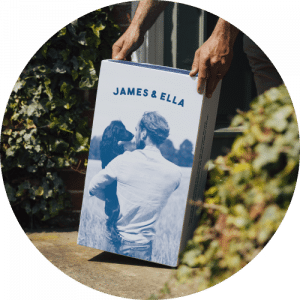 We'll deliver your dog's delicious food on a schedule that works for you. Subscriptions include 20% off every order, free gifts and free delivery!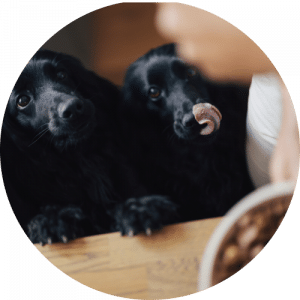 Enjoy your easy-to-manage monthly plan. Change, pause or cancel anytime, no commitment!
Join The Pack With 20% Off Today
My pack & I want to share the love. Tail-wagging guaranteed.