Memories of dog days
Coping with the loss of a dog is one of the hardest things I've ever experienced. It's impossible to prepare for. Sometimes, to take my mind off it, I like to sit and reflect on some of my most treasured dog-related memories.
"I am nine, and I am walking Gibson. He is a strong American bulldog, with muscular shoulders, and brown patches down his back legs. He looks like he is wearing sophisticated corduroy trousers. He is my grandparents' dog. I lay next to his bed in the living room that night, listening to him snore. Writing down all the reasons why I should be allowed a dog of my own.
I am fourteen, and I've had a bad day. Our family dog, Tilly, is resting her golden head on my lap. Listening to me as I vent about school. She can't understand me, but I like that she pretends to. Any time I stop stroking her she lifts her paw up and bats me. A persistent metronome of affection. I can't wait to have a dog of my own. 
I am twenty-two and I am cradling a small black ball of fluff. She lifts her head and looks at me, into me. She licks my face. This will be Ella. A dog of my own."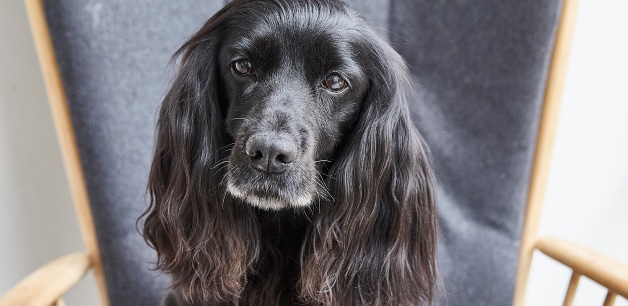 Coping with the loss of a dog
Coping with the loss of a dog is something that nobody is ever truly prepared for. For those who have never had a dog, it might be difficult to understand. However, those who have loved a dog know the truth: a dog is not just a pet; it is a member of the family. A best friend, a loyal companion, a teacher and a therapist.
Many people over the years have reached out to me about the pain of losing a dog. For most, the loss of a dog is, in almost every way, comparable to the loss of a human loved one. I still remember the pain I felt from losing Tilly, our first family dog, back in 2017. It is a deep, aching chasm.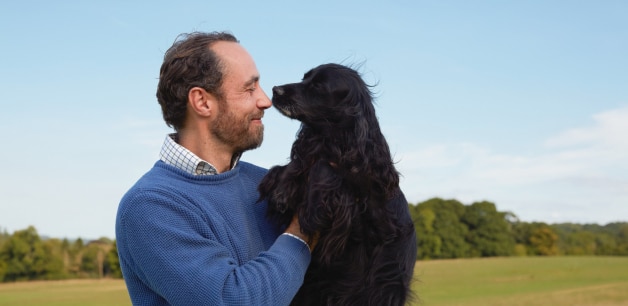 Losing Ella
Recently, Ella's health deteriorated. She became lethargic, with little appetite. It was extremely out of character. A trip to the vets resulted in the news that no pet parent ever wants to hear – Ella didn't have long left. 
On her good days we did the things that Ella loved best – woodland walks and spending time with her closest loved ones, including a reunion with her brother. On the not-so-good days, we spent time cuddling together in front of the fire. She got lots of yummy treats and I told her over and over again how much I loved her. More importantly, I thanked her for the comfort she's always given me. She saved my life when I feared that I couldn't be saved.
Ella passed away peacefully in my arms. She leaves behind a legacy; through her children, her grandchildren, the lives she's touched as a therapy dog, and the huge hole in my heart.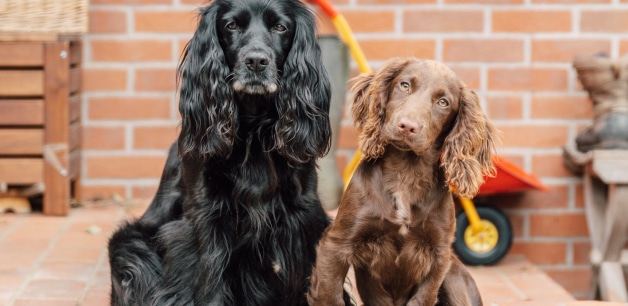 DAILY REMINDERS
There's a constant stream of daily reminders of the impact Ella had on my life. If you've lost a dog too, then these moments might be all too familiar.
Coping with the loss of a dog is waking up in the morning and feeling an emptiness when she's not there to greet you.
It is quietly eating lunch at your desk, missing the warm heavy weight of her head on your lap.
It is swearing you heard her footsteps plod down the hallway.
It is sunlight streaming onto a favourite spot on the floor, but the spot is empty, no eyes peering back at you.
It is a lead hung up, never to be used again, because it carries too many weighty memories.
It is the soft intake of breath when you find the last piece of fur stuck on your couch cushions.
It is the quiet spot at the end of the garden, a modest carved stone marking the end of an incredible life.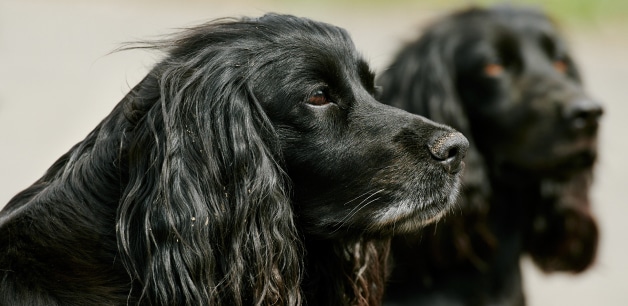 REMEMBERING HER
There isn't much of a rule book on how to cope with the loss of a dog. I have no practical tips on how to prepare you for a phase of your life that I wouldn't wish on my worst enemy. But what I can tell you is that if love alone could have kept your dog here, they would have lived forever.
When I first got Ella, she was immediately the most loyal companion I could have asked for. All I had to do was care for her. It was, in my eyes, the best deal I've ever made.
Rest in peace Ella. You will always be remembered and your legacy will live on forever. 
Good girl. 
James x