New dog: excitement, nerves, or both!
The feeling that comes with the decision to get a new dog is probably one of the most exciting feelings you will ever have! However, it's important to ask yourself that one important question first: are you prepared?
I was 11 when we got our first family dog, Tilly, and I remember all of the feelings of excitement and nervousness like it was yesterday! When I brought Ella home for the first time in 2008, all of those feelings came flooding back in an instant. Ella was my first dog as an adult, and I quickly discovered how much research and preparation goes into getting a dog.
This blog is my guide to getting a new dog, including tips and information I've learned over the years. Getting a dog is a very exciting time, so I hope this blog helps make your journey to finding your new companion as smooth as possible.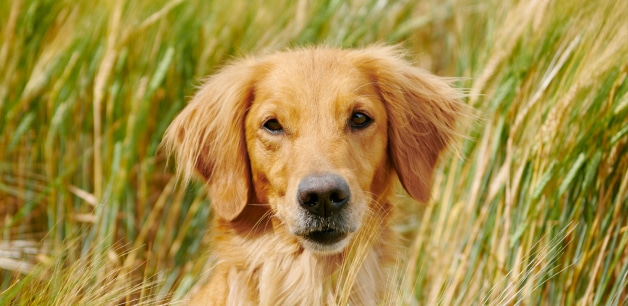 Research is key!
My best advice? Do your research before deciding to get a dog. There are several factors that contribute to finding the right dog for your living environment and lifestyle. You should consider that all breeds have different temperaments, coat types, energy levels and all have the need for constant love and affection! Doing comprehensive research beforehand will help you to determine which dog is best for you.
Coat-type matters!
You might not think it at first, but coat-type is an important factor to consider when deciding whether to get a new dog. If you or a member of your family have environmental allergies, then a non-moulting breed is a good choice. This is because non-moulting dogs have a hypoallergenic coat. However, non-moulting and curly breeds are also prone to matting, which is another factor to consider when choosing the best dog for you.
Active lifestyle or couch potato?
Which dog you decide to go for should match your activity level. You should both be getting equal amounts of enjoyment from your quality time together, whether it be hiking in the lake district or a short walk to the letterbox! If you have a very active lifestyle, a dog with higher energy levels might suit you. Similarly, if you're less-active, a smaller dog with lower activity levels might be a better option.
Don't forget temperament!
It's important to note that different breeds will have different temperaments. For example, working dogs like border collies and spaniels are extremely intelligent and energetic, so they require a lot more mental stimulation, training and physical exercise. Whereas a docile Bulldog would probably prefer to curl up for a snooze, rather than go for a five-mile run!
Do you have the time?
Dogs are a full time commitment, so it's important to ensure you have the time to care for your new companion. Young puppies depend on you entirely in their early life. They require lots of attention, both during the day and through the night. If you lead a busy lifestyle or are at work during the week with nobody home, then getting a puppy during a busy stage in your life might not be the right time.
Once you've determined whether getting a dog is right for you, you should next consider if you are deciding to buy or adopt. There are many benefits to either option, but each decision should be thought about carefully.
Choosing the right breeder
Looking for a puppy is a very exciting time for the whole family, but it's important to do plenty of research in order to find an ethical breeder. This is especially important as there are sadly no current national standards for dog breeding regulations. One of the best ways to search for an ethical breeder is to visit the Kennel Club website. They have a handy tool that allows you to search for an assured breeder that's registered on their database.
Signs of an ethical breeder
Accurate health test results for the puppies and parents
Written guarantee against genetic health issues
Ensure the puppies are vaccinated and microchipped
Keeps the puppies with the mother until they are at least eight weeks old
An ethical breeder should always ensure the puppies are healthy and happy before going to their new home. They should also commit to a contract that states the breeder will take the puppy back if the owner's circumstances change. It's also important to remember that the owner is responsible for neutering, which is another factor to consider when buying a new puppy. An ethical breeder will also be able to offer you expert advice and information about caring for your new puppy should you need it.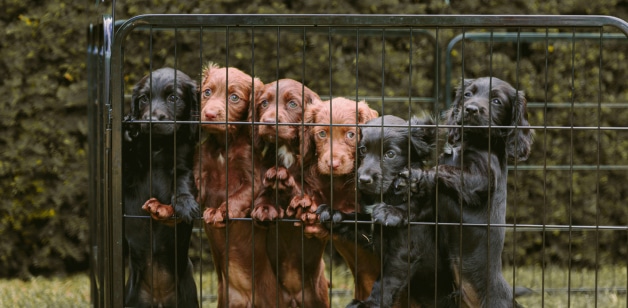 Adopt a rescue
Adopting a rescue dog is a fulfilling alternative to purchasing from a breeder. There are thousands of homeless dogs in shelters across the UK, looking for a new, loving home. However, finding the right one for you might take a little longer than if you were to buy a puppy. This is because the shelter is responsible for ensuring their dogs go to the right homes. This can include home checks and several visits with potential dogs before you're able to adopt one.
The great thing about dog shelters is that they're able to help match the perfect dog to you based on your lifestyle, home and requirements. However, rescue dogs often need more time and patience before they are fully comfortable in your home. This is because many rescues have usually experienced neglect, and it can take them time to realise that they're safe in their new home.
Rescuing a dog is an extremely rewarding experience, and it's a fantastic opportunity to develop a lifelong relationship and strong bond with your new companion. I personally have great relationships with dog shelters in the UK such as Dog's Trust and Battersea Dogs and Cats home, and I would encourage anyone looking for a new dog to visit shelters in your local area as a first step.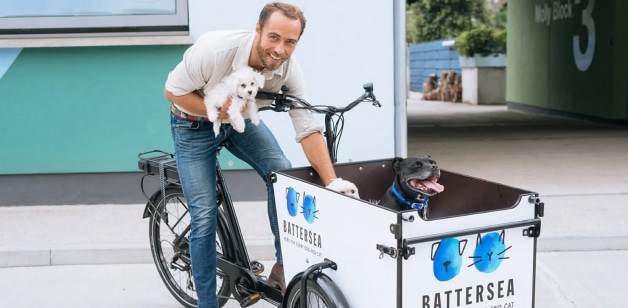 'Dogs are not our whole life, but they make our lives whole'
If you started reading this blog with thoughts of whether getting a new dog or puppy is right for you, then I hope you have reached the end with a better idea of what research to do beforehand. This will help you to find the perfect companion for you.
Remember, pets are forever. It's important to make sure that you are fully committed before deciding whether to welcome a new dog into your life. If you can offer a lifelong home with plenty of love and exercise, then getting a new dog could be perfect for you!
My pack of six are always by my side whenever I need them most, they owe me nothing and I owe them everything. If you do decide to welcome a new companion into your home, enjoy them forever – after all, they are man's best friend!
James & Ella x