Subscriptions
Yes they are! Pause or cancel with ease, anytime by logging into your James & Ella account and selecting 'Subscriptions'. From there, you can amend your plan.
Need your dog's subscription box delivered sooner? No worries, simply log into your James & Ella account, head to your account details and select 'Subscriptions'. From there, you can select your preferred delivery date for your next order.
If you have multiple dogs, you're more than welcome to purchase a trial for each of them. You're also welcome to purchase more than one trial for the same dog, providing they're different products/flavours.
We don't allow multiple trial purchases of the same product and flavour, for the same dog.
Our in-house nutritionist Lauren will be in touch about halfway through your trial period. This is a great opportunity to chat about how your dog is getting on, and if you have any questions or queries.
We then time the delivery of your first full-sized bag (& free measuring mug) to arrive with you before you run out, but don't worry! We'll send you  reminder a few days before your delivery so you have time to delay, pause or cancel.
Our free measuring mugs are sent after your trial, with your first full subscription order.
If you've not received yours, please get in touch 😄
If you're not subscribed, you can also purchase our mugs for £9.99 on our website.
If you have started a subscription for your puppy, you can update their age and weight as they grow via your James & Ella account. It's important to keep your puppy's details up-to-date, this is so we can ensure that their daily allowance is correct, to prevent over or under-feeding. If you have any further questions about your puppies portion size, please let us know!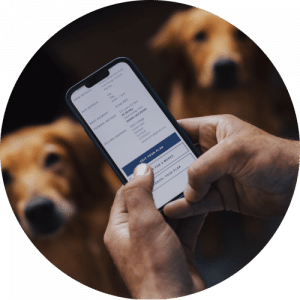 Fill in your dog's name, age and weight and we'll create a perfectly portioned plan.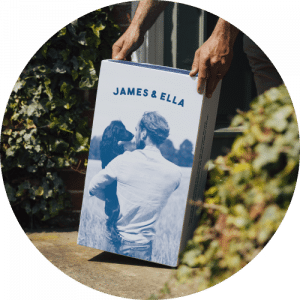 We'll deliver your dog's delicious food on a schedule that works for you. Subscriptions include 20% off every order, free gifts and free delivery!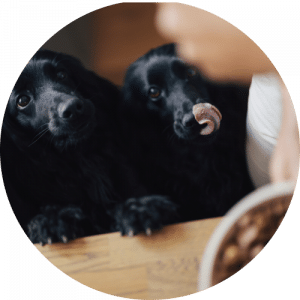 Enjoy your easy-to-manage monthly plan. Change, pause or cancel anytime, no commitment!
Join The Pack With 20% Off Today
My pack & I want to share the love. Tail-wagging guaranteed.